The stories and legends of Eua
'Eua Island is the oldest island in the Tonga it is 40 million years older and has some great myths, legends and stories.Below are just a few for your enjoyment.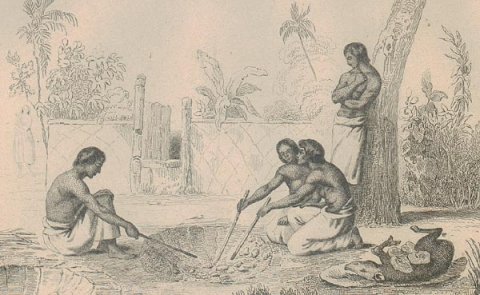 ---
Click on the links below for more 'Eua stories
---
How King Taufa'ahau Defeated Laufilitonga, The Tu'i Tonga And Became The Reigning King Of Tonga. HAU PEA KUI (Blinded by Victory)
---
Lakufa'anga (Throw the fa fruit)
---
Li'anga Huo A Maui (Eua's Natural Archway)
---
---
The Story of Toa Fotu Loi (The decieving tree)
---
The Origin Of The Springs Veifefee 'Eua Island
---
The End Of Tu'utaki The 'Eua Warrior Of 'Eua Island
---
The wharf on 'Eua island Tonga is called Naufanua. This story tells of Naufauna and of her connection to 'Eua island.
---
---
Tangaloa And The Story Of How 'Eua Island Was Created


Home
>> >> Stories and Legends of Eua