Some Of The History of 'Eua Island
Here is a brief account of some of the history of 'Eua island
Abel Tasman was the first European to sight 'Eua in january 1643 and he gave it the name Middleburgh. Now 'Eua isn't in the middle of anywhere as Captian James Cook found out when he landed there in 1773, Cook liked the place, called the passage through the reef to Ohonua the English road and jotted down the earliest written records on the life in 'Eua and on its environment.
Cook noted that the south-west and north-west sides of the island, from the coast to about a mile inland, "appeared mostly occupied with plantations.....the interior part were but little cultivated, tho' very proper for it; here we see groves of coconut and other trees and lawns covered with the finest grass, here and there plantations and paths leading to every part of the island in such beautiful disorder as greatly heightens the prospect".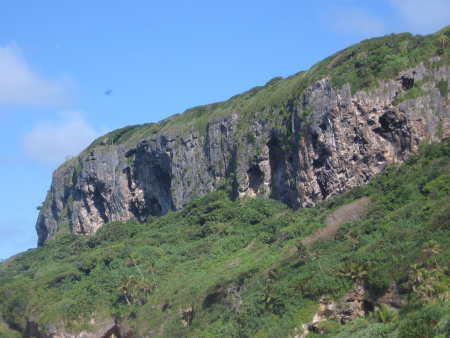 Some Modern History Of 'Eua Island
'Eua has a population of about 5000 people and about 800 households divided between 13 villages.
The capital is called Ohonua, which has the government offices, wharf, shops, and most of the population, at about 1250.
Three groups make up the population of 'Eua :
the original 'Euan's who are closely related to the people of Tongatapu,
the peoples of 'Ata who were moved to 'Eua in 1860 to protect them from the Peruvian slave traders
the people of Niuafo'ou in the northern islands who were evacuated to 'Eua in 1946 following a volcanic eruption on there home island.
Home
>> >> History of 'Eua island