'Eua Island, Naturally Beautiful
'Eua Island is located only 17.5km eastsoutheast from Tonga's main island, Tongatapu. It is noted for it's unique physical characteristics.
From the low lying beaches on the western side to the dramatic cliffs of the east coast with 'Eua's National Park boasting lush tropical rain forest, which is the largest in the Kingdom of Tonga.
'Eua Island is the oldest and the highest in the Tongan island group, it is geographically not related to the rest of Tonga, it is 30 million years older.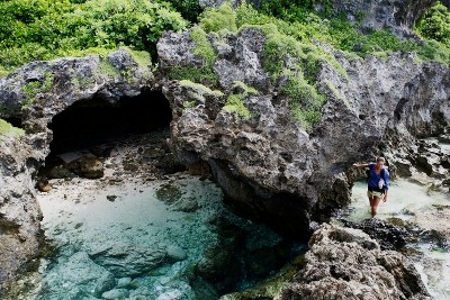 'Eua is the least developed island in Tonga. If you are looking for bars / nightclubs, restaurants and a wine list that speaks for its self, you have come to the wrong place, BUT if your looking for nature at its best, this is it, 'Eua Island is naturally beautiful.
The people's culture and traditions are very much still intact.
On most nights locals can be found drinking Kava Tonga in community halls and anyone is welcome to join. The sound of tapa cloth being made is present in nearly all villages along with local woman weaving their valuable mats, baskets and ta'avala (mats that you wear). The women are more than happy to share with you their craft and even show you the basics.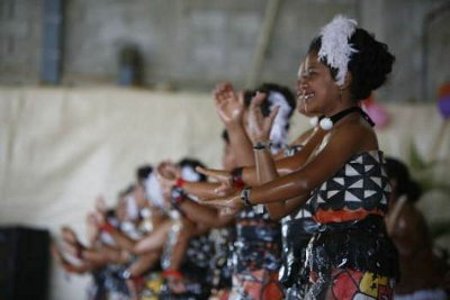 The best trekking in the south pacific can be found in 'Eua. The treks are through rainforest where trees such as the Banyan believed to be over 800 years old grow, pine plantations, along ridges and scaling cliffs to caves along the coast, through grassy plains that wild horses call their home and rocks that scatter the land forming what is known as the "rock gardens", to the natural limestone archway and golden deserted beaches.
Come to 'Eua and enjoy some of the best camping, horse riding, rock climbing, caving, scuba diving and Whale watching that can be done from land or from small local boats, making this Island unique to the Pacific.
'Eua is a great place to come for a holiday for those of you that want a quiet vacation lying on the beaches, or if you are the adventurous type an action packed holiday.